Last weekend I had the opportunity to show my flamenco dancing in connection with three live shows in Norway with the splendid English musicians Marcus Bonfanti and Paddy Milner.

Our arts are very different, but after all they fit surprisingly well together. I prayed to the good fortune and did my best not to let my dancing disturb their brilliant professionalism.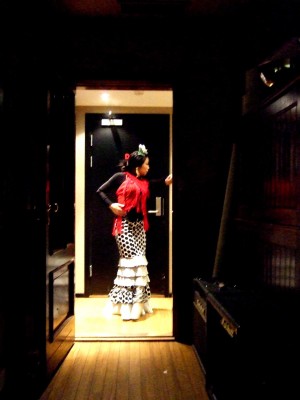 Now already seven months have passed since I came to Spain. Slowly I'm getting used to the life in Madrid. By now I'm starting my studies again at the dance-conservatory here. Though the flamenco in Madrid is very much different from what I'm used to – which can be challenging for the body to digest. But I think with a bit more time I will be able to face this challenge.
Coming back to the Swedish forest after two months away, showed me it had changed completely – now the autumn gave me a little taste of the winter to come.